Agrible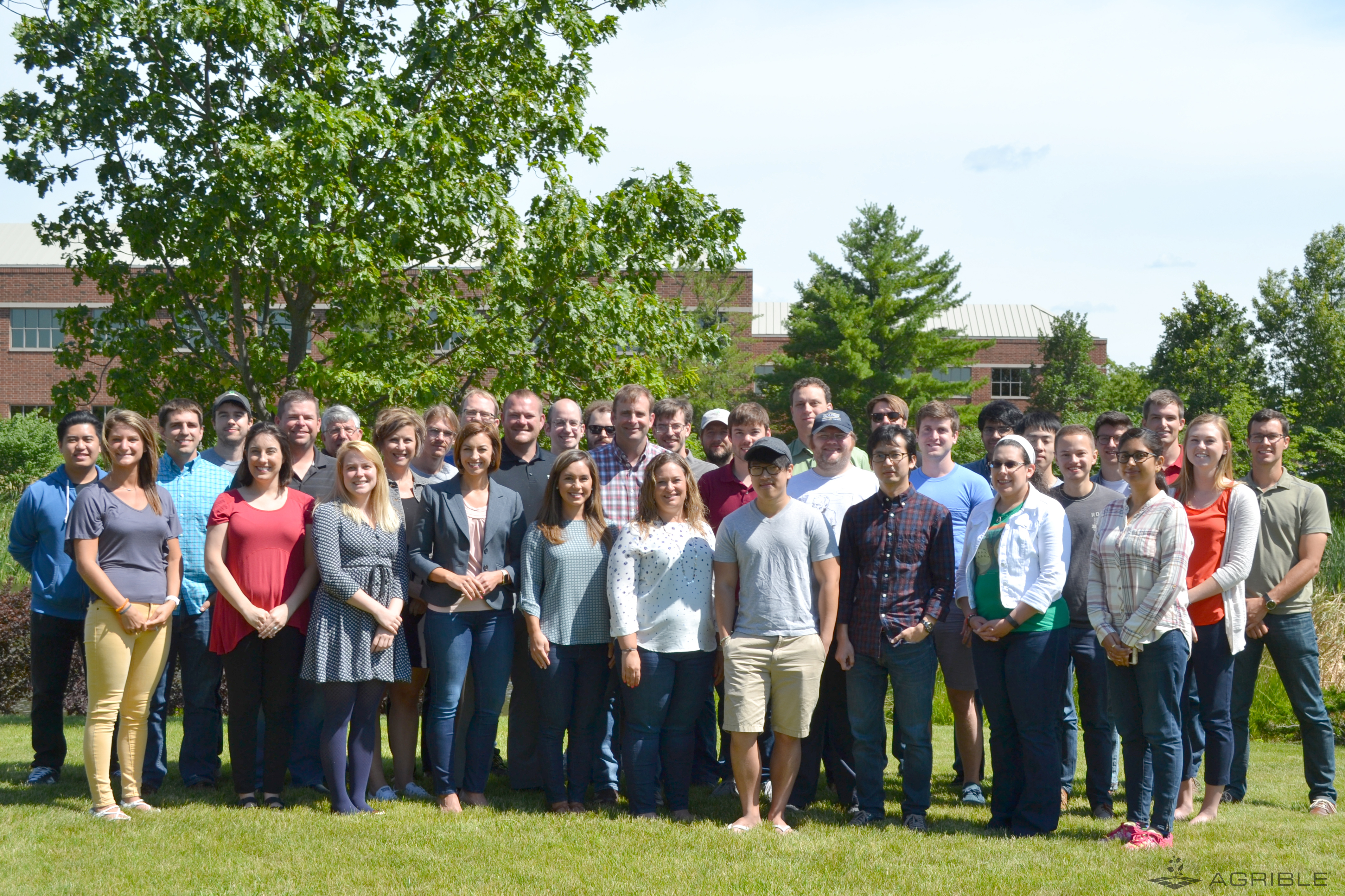 We forecast the future and help growers make better decisions.
Agrible® is an agriculture company with ag experts, world-class scientists, and growers all on staff. We are proving and improving a sustainable supply chain with the industry's best agronomic forecasts wrapped up into our Morning Farm Report software. It gives users field-level insights to help them make the best decisions for their ag operation that are proactive, not reactive. Because sustainability data is captured automatically, we make it easy for growers and companies to show consumers they're taking care of the environment.
Why We Love CU
Formed in 2014 by three Ph.D. graduates from the University of Illinois, Agrible® is incredibly proud to do business in Champaign-Urbana, right in the heart of Midwest agriculture. After graduating from the EnterpriseWorks Incubator, Agrible® moved into their new office space located in Research Park on the U of I campus, where they continue to grow their team of 65+ employees and expand their services.