SURFACE 51
website:
clients have included:
University of Illinois
Atlantis Paradise Island
LeaderShape
Krannert Center for the Performing Arts
First Busey Corporation
Watchfire Signs
Common Ground Food Co-op
The I Hotel and Conference Center
services:
brand development
web design/development
print design
video/motion graphics
environmental design
coffee consumption: 5,880 cups per year
#000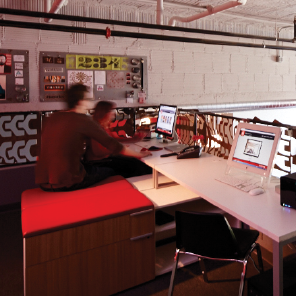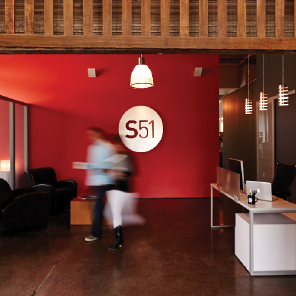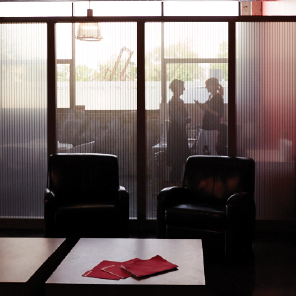 SURFACE 51 is a marketing and design firm powered by a tightly woven collective of creative thinkers and doers. Founded in 2004, S51 started as a one-person shop in a shared office space in the One Main building. The entrepreneurial energy of the Champaign-Urbana community provided the perfect foundation for S51 to become a 13-person (and growing), multi-dimensional creative force in CU's marketing communications industry.
Now based in the Blue Line Station building on Neil Street—just north of downtown—SURFACE 51 is an "idea" agency. Al Fleener, owner and creative director, explains: "Basically, we create whatever it takes to get our clients' message out—to help them find their voice, be heard, and get people to notice them. We work closely with our clients to develop a plan and then we develop all of the components to make it happen."
Why We Love CU
"Over the years, we've enjoyed amazing opportunities and built lasting relationships with both individuals and businesses. Our location in Champaign perfectly positions us for regional and national work—we're just two hours from Chicago and Indy, and three hours from St. Louis. And aside from fantastic business opportunities, CU's a welcoming, family-friendly place to live, with awesome restaurants and shops, a thriving music scene, and a Big Ten university presence."